HERBS
Read herb articles in the column, Simply Herbs. Nausea and Vomiting
Read information on various subjects about herbs:
Order from the Apothecary:
Instruction: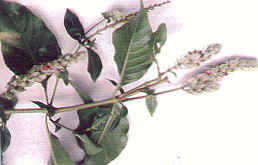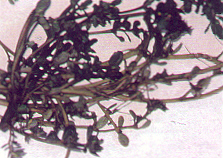 GENERAL INFORMATION ON HERBAL PRESCRIPTION
Information on Traditional Chinese Medicine (TCM):
Herbal medicine is the main treatment method of TCM, dating back over 2500 years. Although acupuncture was the first Chinese method of treatment to gain wide acceptance in the West, Chinese herbal medicine is quickly establishing itself as one of the most popular and effective alternative therapies in the West. In TCM, an appropriate balance between exercise and diet, or work and play, can maintain good health and prevent illness. TCM works best when it is integrated into the patient's lifestyle, or that is, appropriately and systematically utilizing all of its preventative modalities. TCM modalities include herbs, acupuncture and massage, exercise (qigong and tai chi), and nutrition which should be applied according to the client's condition.
Difference between Western Folk Herbalism and Chinese Herbal Medicine:
Western folk herbalism primarily treats diseases or symptoms, such as headaches, runny nose, menstrual pain, etc. Chinese herbal medicine, when practiced as a part of TCM , is based on an individualized energetic pattern diagnosis and disease. The patient's pattern consists of signs and symptom, emotional temperament, and body composition. The TCM patient receives a custom written herbal formula prescription designed to treat the individual's energetic pattern as well as the symptom of disease.
Origin of Herbs:
Chinese herbal medicine may include vegetable, animal and mineral ingredients, however the majority are from vegetable sources. Leaves, flowers, twigs, stems, roots, tubers, rhizomes, and bark are among the parts of the vegetable used.
The Chinese adopted and incorporated herbs from all over the world. Fifteen to twenty percent of the 500 ingredients considered standard originated from outside China. What makes them "Chinese" herbs is that they are prescribed according to TCM theory and pattern diagnosis.
Conditions (criteria) for Herbal Prescription:
Many of the TCM herbs are commonly and routinely used in Chinese cooking. Therefore, it is not necessary to separate medicinal food from pharmaceutical medications.
Herbal medicine is thought to be the bulk of TCM since diet and exercise are traditionally practiced on a daily basis. Therefore, herbal medicine is usually utilized when there is sickness. There are herbs and formulas appropriate to treat any biomedical condition. Potentially, anyone may take herbs.
Herbal medicine is preferred when the patient is not currently taking pharmaceutical medication for the following reasons:
1) To obtain the best response
2) To prevent adverse reactions
3) To encourage an ideal internal climate for the patient
Selection of Herbal Formulas:
Like acupuncture, herbs and herbal formulas are selected based primarily on the patient's diagnosis, or discovered energetic syndrome in TCM. The TCM practitioner must be aware of what herbs and formulas are cautioned and contraindicated for specific energetic conditions inherent in the patient, other herbs, or other pharmaceuticals (will not apply at HMG). Herbal formula modifications may be appropriate depending on a patient's symptom, condition (ie. pregnancy, HBP, etc), or after an adverse effect. There may be several formulas appropriate for the patient, but ultimately the best choice depends on the practitioner's understanding of the cause of the patient's ailment.
Forms of Herbal Medication:
Herbal medication form may depend on the patient's preference, condition, product availability, cost, or storage capability. Different forms include: tea, wine, pills, tablets, syrups, plasters, tinctures, etc.
Herbal Medication Instructions:
It is primarily, important to let the patient understand the effectiveness of compliance with the herbal formula instructions. The TCM practitioner should then spend time to explain the herbal formula's contents, functions, preparation method, ingestion method, dosage, frequency, course duration, and any possible adverse effects. In most cases, more than one herbal cycle will need to be required.
Adverse Reactions:
The waiver form patients are asked to sign explain the possible adverse effects, if any. The adverse effects are first recognized when the patient signs the treatment waiver form. If an adverse reaction does occur, the patient should notify the practitioner as soon as possible. Then, the TCM practitioner may opt to stop, modify, or choose a more appropriate herbal formula. It may also be necessary for the patient to consult with his/her PCP prior to taking an herbal formula in order to ensure adverse effect prevention.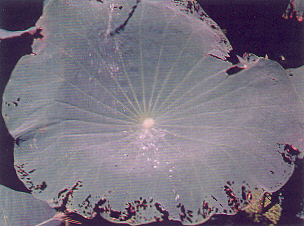 Places of Practice: (treatment by appointment only)
Chinatown: Chinese Cultural Plaza
Institute of Clinical Acupuncture and Oriental Medicine (ICAOM)
100 N. Beretania St. Ste.203B, Honolulu, HI 92813
(808) 728-2954; (808) 521-2288; Fax: (808) 521-2271
Kaimuki:
1109 12th Ave. Ste.2, Honolulu, HI 96816
(808) 728-2954; (808) 924-7772
Outcalls also available