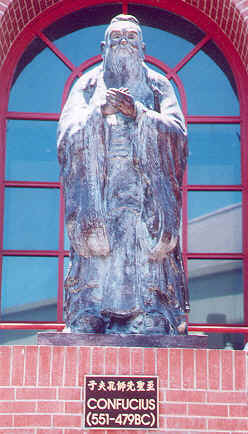 _______________________________________________________________
1) Qian: Creative Action/Heaven
Hexagram:
C: The activity of heaven is powerful; superior people strengthen themselves ceaselessly.

L: Heaven creates, develops, brings about fruition, and consummation.

E: One of the four timeless hexagrams; pure yang represents strength, firmness, life, innate knowledge, primal unified energy.
_________________________________________________________________________________________
Lines:
1 Yang:
L: Hidden dragon: do not use.

E: Nurture the early energy rather than use it.
2 Yang:
L: Seeing the dragon in the field: it is beneficial to see a great person.

E: Strength is balanced. Natural goodness is manifested in the form of the spiritual embryo. It is beneficial not to lose innocence.
3 Yang:
L: A superior person works diligently all day, is careful at night. Danger, but no error.

E: Working diligently by day and examining faults at night promotes safety.
4 Yang:
L: Sometimes leaping, or in the abyss: no error.

E: The complete spiritual embryo takes precautions, while awaiting transmutation.
5 Yang:
L: The flying dragon is in the sky: it is beneficial to see a great person.

E: The merging of yin and yang, reality in the Way, brings perfection of the self and others. It is beneficial to help others and the self whenever the opportunity arises.
6 Yang:
L: A proud dragon has regrets.

E: Promoting strength excessively without the flexibility to yield will bring failure.
Using Yang: All moving yang lines (all ritual numbers are nines)
L: Having dragons appear without heads is good.

E: Acting with correctly balanced firmness and flexibility at the appropriate time is always fortunate.