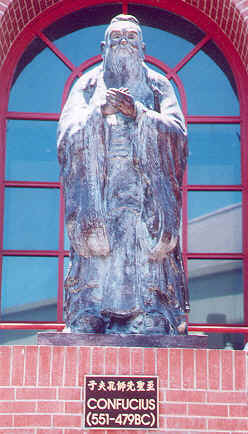 _________________________________________________________________________________________
11) Tai: Peace
Hexagram:
C: When heaven and earth commune, there is tranquility. Thus the ruler administers the way of heaven and earth and assists the proper balance of heaven and earth, thereby helping the people.

L: The small goes, the great comes. This is auspicious and developmental.

E: Harmony of strength and flexibility.
_________________________________________________________________________________________
Lines:
1 Yang:
L: When pulling out a reed by the roots, other roots come with it. It is auspicious to go forth.

E: When one yang subtly arises during the cultivation of tranquility, all yangs have motivation. All yangs are strong, and all yins are submissive. It is auspicious to firmly take advantage of the proper time to cultivate tranquility.
2 Yang:
L: Accepting the uncultivated, actively crossing rivers, not missing the remote, partisanship disappears, and one accords with balanced action.

E: Being open minded and tolerant is applying flexibility. Being brave is applying firmness. Patiently observing is the consummation of flexibility. Stopping falsehood is the consummation of firmness. Gentle (flexible) and intense (firm) cultivation blend to balance tranquility.
3 Yang:
L: There is no levelness without incline, no going without returning. If one is upright in difficulty there will be no fault. One should not grieve over one's sincerity; there will be prosperity in sustenance.

E: The preservation of tranquility is accomplished by remaining upright at the peak of strength.
4 Yin:
L: Unsettled, one is not rich, along with the neighbors, being loyal without admonition.

E: When the peak of yang mixes with one yin, all yins stir. Tranquility, or the golden elixir, becomes unsettled when softness injures firmness.
5 Yin:
L: The emperor marries off his younger sister, whereby there is good fortune; this is very auspicious.

E: This is the completion of tranquility by using flexible yin to nourish firm yang.
6 Yin:
L: The castle walls crumble back into dry moats. Don't use the army. Giving orders in one's own domain, even if right, there will be regret.

E: This is being too weak to advance due to not knowing to safeguard tranquility early on.