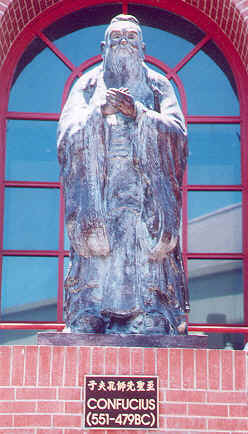 _________________________________________________________________________________________
19) Lin: Overseeing
Hexagram:
C: Above the lake there is the earth, overseeing; superior people use inexhaustibility of education and thought to embrace and protect the people without bound.

L: Overseeing is creative and developmental, beneficial if correct. In the eighth month there is misfortune.

E: Keeping watch over the restoration and growth of primal energy and repulsion of acquired energy of conditioning.
_________________________________________________________________________________________
Lines:
1 Yang:
L: Sensitive overseeing leads to good results when correct.

E: Being careful when watching over the new yang furnace. Correct perception of reality is good.
2 Yang:
L: Sensitive overseeing is good, of unfailing benefit.

E: Persisting in observation of the growing yang energy to eventually become completely pure without yin is good.
3 Yin:
L: Presumptuous overseeing is of no benefit. If one is troubled over this, there is no blame.

E: Talking the talk, but not walking the walk. If one recognizes this and seeks guidance, it is blameless.
4 Yin:
L: Consummate overseeing is blameless.

E: Persevering in the refinement of the mind, even if one is weak, is blameless.
5 Yin:
L: Knowing overseeing is appropriate for a great lord, and is auspicious.

E: Seeking fulfillment by practicing emptiness is knowing overseeing, and letting the mind (lord) be clear, bright, peaceful, and whole.
6 Yin:
L: Attentive overseeing is good and blameless.

E: Unconsciously following the laws of the cosmic integrity, beyond ultimate attentiveness, to attain the 'original face.'