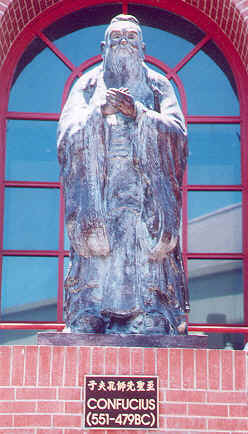 _________________________________________________________________________________________
24) Fu: Return
Hexagram:
C: Thunder is in the earth, return; the ancient kings shut the gates on the winter solstice; caravans did not travel, the ruler did not inspect the regions.

L: Return is developmental. Exiting and entering, there is no ill. When a companion comes, there is no fault. Reversing the path, returning in seven days, it is beneficial to have a place to go.

E: Return of consciousness of reality, activity obeying the mind.
_________________________________________________________________________________________
Lines:
1 Yang:
L: Returning not far; no regret. Very auspicious.

E: Returning in which the original yang has not been lost, able to repel external influence with the mind of Tao, is very auspicious.
2 Yin:
L: Good return; auspicious.

E: When one's understanding about returning to the source (goodness) is limited, it is auspicious to seek guidance. This is return in which the weak borrows strength and the flexible borrows firmness.
3 Yin:
L: Repeated return; danger, no fault.

E: Repeated return is due to repeated loss. When one has a flexible nature and a firm will, never giving up, one studies the loss of return and strives diligently to carry it out.
4 Yin:
L: Traveling in the center, returning alone.

E: Being flexible but discovering correctness by using the artificial (material) to cultivate the real (spiritual) is skillful return.
5 Yin:
L: Attentive return; no regret.

E: When flexible receptivity follows ordered principle, being properly balanced, one can effortlessly act on the basis of inherent realization.
6 Yin:
L: Straying from return is bad; there is trouble. A military expedition will end in great defeat, which is disastrous even for the ruler of a nation; even in ten years there is no victory.

E: Straying from return is following acquired conditioned yin, while being ignorant of the primordial yang. Never knowing there is return leads to misfortune.