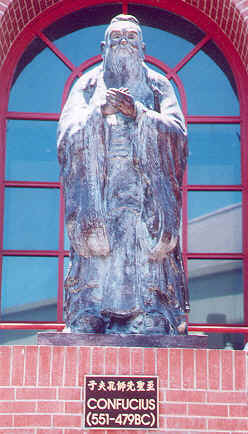 _________________________________________________________________________________________
25) Wuwang: Fidelity/No Error
Hexagram:
C: Thunder moves under heaven, things accompany with no error; the ancient kings promoted growth appropriate to the time and nurtured myriad beings.

L: Fidelity is creative and developmental. It is beneficial to be correct; if it is not correct there will be disaster, and it will not be beneficial to go anywhere.

E: Vigorous advancement of celestial energy, attention to reality.
_________________________________________________________________________________________
Lines:
1 Yang:
L: Fidelity, without error; it is auspicious to go.

E: When thought is correct, then action is correct, and if one has inward fidelity then one has outward fidelity. This is fidelity in which one is careful in the beginning.
2 Yin:
L: Not plowing or harvesting, not making new fields, then it is beneficial to go somewhere.

E: When one is flexible without firmness it is beneficial to borrow anotherís firmness (yang), emptying the mind to fill the belly. This is fidelity flexibility following the firm.
3 Yin:
L: The misfortune of fidelity; a tethered ox is a gain for a traveler, misfortune for the townspeople.

E: When fidelity follows desire, wrongly seeking the treasure of heaven, there will be misfortune.
4 Yang:
L: One should be correct; then there is no error.

E: Being firm in guarding against danger and flexible in awaiting action, using yin to nurture yang, is the preservation of correct fidelity.
5 Yang:
L: For sickness without error donít use medicine; there will be joy.

E: Firmness and flexibility are solidified into the spiritual embryo, and fidelity is in oneís heart.
6 Yang:
L: If fidelity in action has faults, there is no benefit.

E: At fidelityís completion, one knows how to advance but not to withdraw. This is fidelity not knowing contentment with the gains of the firing process.