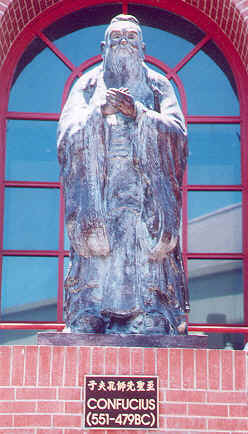 _________________________________________________________________________________________
31) Xian: Sensitivity
Hexagram:
C: There is a lake on a mountain; superior people accept people with openness.

L: Sensitivity is developmental. It is beneficial to be correct. Marriage brings good fortune.

E: Harmonization of the celestial and the earthly.
_________________________________________________________________________________________
Lines:
1 Yin:
L: Sensing in the big toe is inauspicious.

E: Dreaming of impossible achievements is sensitivity that stirs the human mentality.
2 Yin:
L: Sensing in the calf is inauspicious. Biding is auspicious.

E: When one is weak without firmness, feeling can stir the human mind, inevitably bringing misfortune. But if flexible receptivity is balanced correctly, the human mind cannot be deluded. This is sensitivity without the mind of Tao.
3 Yang:
L: Sensing in the thighs; when persistence turns into indulgence, to go on is shameful.

E: This is positive firmness (sensitivity) losing the mind of Tao to external influences.
4 Yang:
L: Rectitude brings good fortune, and regret disappears. Coming and going with an unsettled mind: companions follow your thoughts.

E: When one has the mind of Tao, pure yang, one is correct and fortunate. When one mixes the human mind with the mind of Tao, inside influences confuse feelings (spirit) and disturb essence (vitality). This is sensitivity that arouses the human mentality, obscuring the mind of Tao.
5 Yang:
L: Sensing in the flesh of the back, there is no regret.

E: The true mind, or no mind, is undistracted (immaterial) yet not oblivious (void), having open awareness not obscured. Sensing no mind is sensitivity preserving the mind of Tao without human mentality.
6 Yin:
L: Sensing in the jaws and tongue.

E: When one uses clever words and a commanding appearance to justify following one's desires, all is artificial. This is sensitivity working with the human mind (external gain), and losing the mind of Tao (internal gain).