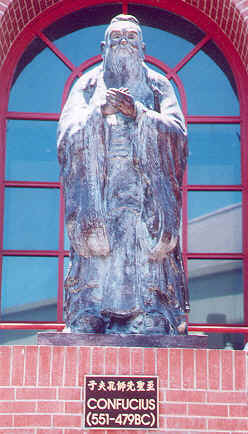 _________________________________________________________________________________________
35) Jin: Advance/Progress
Hexagram:
C: Light emerges over the earth, advancing; superior people by themselves illumine the quality of enlightenment.

L: Advancing, a securely established lord presents many horses, and grants audience three times a day.

E: Clear-minded sincerity advancing illumination.
_________________________________________________________________________________________
Lines:
1 Yin:
L: Advancing impeded, rectitude is good. Lacking confidence, become fulfilled, and there will be no fault.

E: When principles are unclear in the beginning of illumination, it is beneficial to be still and thoroughly investigate the principles of illumination.
2 Yin:
L: Advancing, grieving, rectitude is good; this great blessing is received from the grandmother.

E: It is correct not to rush to promote illumination when in the midst of darkness.
3 Yin:
L: The group concurs, regret vanishes.

E: It is correct to be humble, enhancing anotherís yang, and borrow the illumination (yang) of another to cure oneís own ignorance.
4 Yang:
L: Advancing like a squirrel, even if correct it is dangerous.

E: When light is concealed in darkness, the false and the true are not clearly separated. This is strong illumination but nonobjective.
5 Yin:
L: Regret vanishes. Loss or gain, donít worry. It is good to go: Everything will benefit.

E: When one borrows strength from others to cure oneís weakness, regret vanishes. This is the illumination of having an empty mind, to bring on fulfillment of the belly.
6 Yang:
L: Advancing the horns; this requires conquering oneís domain. There is danger, but it bodes well, so there will be no blame. But even though correct it is humiliating.

E: Knowing how to advance illumination without emptying it, or conquering the human mind, is illumination in which one is strong but too proud.