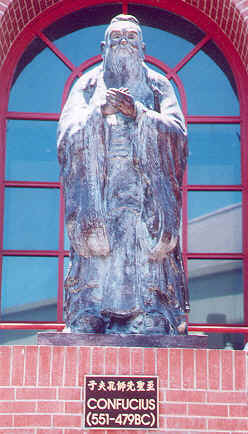 _________________________________________________________________________________________
36) Mingyi: Concealment of Illumination
Hexagram:
C: Light enters into the earth, illumination is concealed; superior people deal with the masses, acting unobtrusively while in fact illumined.

L: In concealment of illumination, it is beneficial to be upright in difficulty.

E: Withdrawing effort after illumination, not using the illumination lightly; being enlightened yet conforming to the times.
_________________________________________________________________________________________
Lines:
1 Yang:
L: Concealing illumination in flight, letting the wings hang down; a superior man on a journey not eating for three days has a place to go. The master is criticized.

E: After the solidification of the spiritual embryo, it is necessary to withdraw the fire, so one appears ignorant and inarticulate. The withdrawal brings oneself unavoidable criticism, which may harm the external but not the internal. This is withdrawing the fire before injury.
2 Yin:
L: Concealment of illumination. Getting hurt in the left leg calls for rescue; if the horse is strong, it bodes well.

E: When withdrawal of the fire (concealment of illumination) is too slow, it causes injury to illumination. Therefore, it is necessary to rescue illumination with flexible insight (sensing damage) and firm action (swift concealment).
3 Yang:
L: Illumination concealed, going south hunting, catching the big chief; hasty correction won't do.

E: Strength in concealment of illumination operates by burning up the seed of routine existence (human mentality), discriminatory consciousness. True fire will suffer damage if one is too hasty or fierce in the elimination of the human mentality. This is operating the true fire so that illumination is not damaged.
4 Yin:
L: Entering the left belly, finding the mind in which illumination is concealed, one leaves the house.

E: Nurturing illumination in profound secrecy is finding the empty mind. This is withdrawing the artificial fire to avoid damaging illumination.
5 Yin:
L: Concealment of illumination in a basket is beneficial if correct.

E: By keeping to the center, embracing unity, illumination is abundant and omnipresent, even though it appears insufficient. This is nurturing the true fire so illumination is not damaged.
6 Yin:
L: The darkness of ignorance; first ascending to heaven, then descending into the earth.

E: After the golden elixir has been gained, if it is not withdrawn, it will be lost. This is not knowing to withdraw the fire, so that illumination winds up damaged.