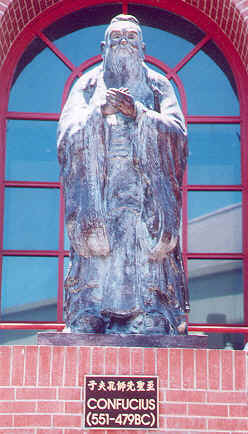 _________________________________________________________________________________________
47) Kun: Exhaustion
Hexagram:
C: The lake with no water is exhausted; superior people use life to the full and achieve their aim.

L: Exhaustion develops the righteous. Great people are fortunate and blameless. If one complains, one will not be trusted.

E: Refining body and mind.
_________________________________________________________________________________________
Lines:
1 Yin:
L: Sitting exhausted on a tree stump, gone into a dark ravine, not to be seen for three years.

E: Weakness, self-destruction, and resigning oneself to remain below others is making much exhaustion of little exhaustion.
2 Yang:
L: Hard up for wine and food; then comes the regal robe. It is beneficial to make ceremonial offerings. To go on an expedition brings misfortune. No blame.

E: When firmness is balanced, the body can be exhausted even though the mind may not be. Human nobility follows the cultivation of celestial nobility. Success comes after the survival of long lasting hardship, growth after exhaustion.
3 Yin:
L: Stymied by rocks, resting on thorns, going into the house without seeing the wife- inauspicious.

E: When one acts arbitrarily and is despised for not knowing to honor teachers, one exhausts oneself unnecessarily, creating an illusion of obstruction.
4 Yang:
L: Coming gradually, exhausted in a golden cart; shame has an end.

E: This is being exhausted at an obstruction (weakness injuring firmness), yet gradually overcoming it.
5 Yang:
L: Nose and feet cut off, at an impasse in ministerís garb, gradually there will be joy; it is beneficial to make ceremonial offerings.

E: This is correctness within obstruction, gradually getting out by practicing concealment and isolation.
6 Yin:
L: Exhausted at an impasse, in distress, is called regret over action; there is regret. It is auspicious to go on an expedition.

E: Pretending to be brilliant, one experiences regret, but ultimately evades obstruction through repentance and seeking teachers.