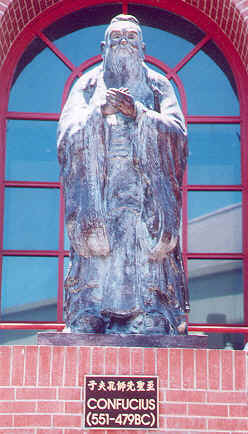 _________________________________________________________________________________________
56) Lu: Travel
Hexagram:
C: There is fire on top of the mountain, transient; superior people apply punishment with understanding and prudence, and do not keep people imprisoned.

L: Travel is developmental when small; if travel is correct, it leads to good fortune.

E: Stabilizing and nurturing illumination, transcending the world.
_________________________________________________________________________________________
Lines:
1 Yin:
L: Restless in travel, this is the misfortune you get.

E: Traveling when weak and disoriented, unable to see the truth in worldly things, not knowing where to stop brings misfortune.
2 Yin:
L: Coming to a lodge on a journey with money in your pocket, you have attendants, yet are upright.

E: Traveling with correctly balanced flexibility, is staying in the appropriate place, avoiding the influence of lesser people, and adapting to situations by concealing illumination.
3 Yang:
L: Burning the lodge on a journey, you lose your attendants. Even if righteous there is danger.

E: Traveling with excessive firmness is the inability to be still inside while insisting on stillness outside. Being domineering without the flexibility to be patient, creates disastrous relationships.
4 Yang:
L: Traveling in the right place, one obtains resources and tools, but one's heart is not happy.

E: This is traveling where one is strong, and illumined, misunderstood at an inappropriate time.
5 Yin:
L: Shooting pheasant, one arrow is lost; eventually one is entitled, because of good repute.

E: Being flexibly balanced, open-minded, not using the strength of illumination, is traveling with the flexibility to integrate.
6 Yang:
L: A bird turns its nest. The traveler first laughs, afterward cries. Losing the ox at the border, there is misfortune.

E: When one aggrandizes intellect, criticizing others but not the self, clarity is lost through misuse.